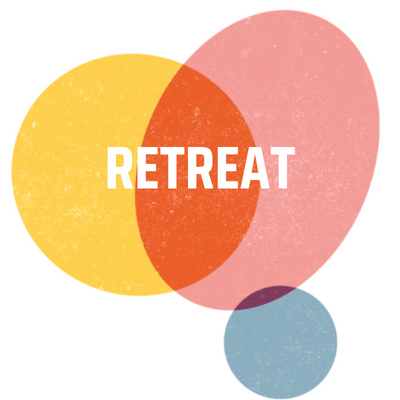 Make friends with yourself
The tibetan buddhist teacher Pema Chödrön said:
"In times like these people who are ready to wake up and make friends with themselves will be of great benefit for our society…because they follow their heart and help others."
Can you imagine a world in which we felt like our own best friend, remembering that we can celebrate ourselves as we are, without judgement and condemnation and instead see ourselves with the loving gaze of a mother? I can, and I want to invite you to come on a journey with me to dive deep into your loving heart. We will use yoga, meditation, transformative movement and energetic healing to deepen our awareness and find our very unique expression, our YES to life.
My intention for this retreat is to offer space for you to become aware of your true nature, your essence that is inherently whole and good. When we discover this goodness in ourselves, we can relate in a different way to others and the world around us.
In order to remember that, we sometimes need to step out of our daily routines of better, faster, more, and retreat into more natural surroundings, setting intentions to release what doesn't serve our development and dive into a new field of possibilities in a group container for growth and transformation.
This retreat is for you if you:
• are longing for a calm mind, clarity and interconnectedness
• are willing to come home to yourself and feel alive in your body
• are looking for new tools to support your path of self-love
• are curious to try something new and open up to your body wisdom
OUR FLOW

Friday 12.05.22
16:00 arrival, orientation, settling into your space
17:00 opening circle, somatic movement
18:30 home-made dinner
20:00 singing circle, grounding bodywork
Saturday 13.05.22
7:00 silent meditation
8:00 intention setting
8:30 yoga & somatic movement session: presencing
11:00 healthy brunch
12:00 free time, relax, walk in nature, journalling
16:00 yoga & movement session: connecting with myself and the world
18:00 homemade dinner
20:00 singing circle, energetic bodywork
Sunday 14.05.22
7:00 silent meditation
8:00 tea, intentions
8:30 transformative movement and yoga session: celebration
11:00 brunch
12:30 closing ritual
14:00 goodbyes
YOUR CONTRIBUTION

for 4 movement sessions, organization and facilitation
170 €
to reserve your spot contact Inga and include your accommodation preference
If the contribution is a challenge for you, contact me and we'll find a way.
0176 28 32 76 68
Accommodation and nourishing food – different options
for 165 – 180 € in a tent/yurt/campervan (Hof Jakob)
for 215 – 260 € in a room
https://www.gutshaus-sieversdorf.de/
(to be booked directly with house)
Book your spot with me and I will then write you with all the details how to proceed with booking room and food
pictures of the beautiful space Hof Jakob:
https://www.hof-jakob.de/vermietung-hof-jakob-retreats-seminare/
how to get there